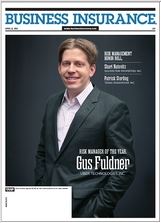 Gus Fuldner, head of insurance at Uber Technologies Inc. and Business Insurance's 2016 Risk Manager of the Year, recently talked to the magazine about the importance of his actuarial team at the fast-growing technology company. Fuldner discusses hiring CAS Fellow Frank Chang, and shares with Business Insurance that he particularly values "… a really strong actuarial team that can produce estimates and analyses with relatively limited information." Fuldner also shared plans to double his actuarial team in the year ahead.
Chang is just one of many CAS members applying actuarial skills outside of the traditional insurance industry, joining CAS members working at innovative companies such as Google and Tesla.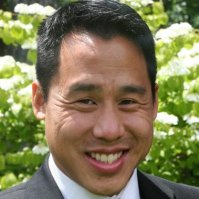 Recently, Chang spoke at the 2016 RIMS Annual Conference and Exhibition, sharing an actuarial perspective on risk management. At RIMS, Chang's presentation focused on quantitative analysis as a key part of risk management. He explored the role that actuaries play in helping risk managers in their efforts to manage a company's risk profile and ultimate liabilities.
Working for a company like Uber, which has provided insurance coverage for one-of-a-kind promotions like offering on-demand kittens, helicopters, flu shots, and ice cream, certainly gives Chang a unique perspective on risk management!