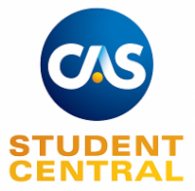 The University Engagement Committee has had an extremely busy year in 2014. Since the launch of the CAS Student Central membership program for college and university students last January, the program has attracted nearly 1,300 student members. These students hail from 275 colleges and universities around the United States, Canada, and outside of North America. The impressive growth of the program can be attributed to the dedicated work of the University Engagement Committee (UEC), University Liaisons, CAS staff, and support from CAS leadership.
Over the past year, the CAS Student Central Working Group worked with the CAS staff and an outside consulting firm, The Yu Crew, to collaborate on creative marketing and promotion for the program. The leading promotional piece is the CAS Student Central Infographic, which was recently honored with a bronze in Association TRENDS' 2014 All-Media Contest. The infographic showcases the CAS's rich history, credentialing benefits and the resources that the organization can offer university students. It is available to view or download on the CAS Student Central website.
The CAS Student Central website is the home base for the program and houses many of the resources that have been developed by the University Engagement Committee. Approximately half of the website is open to the public and provides information about the CAS, actuarial exams, the property and casualty field, and even a listing of companies with actuarial internship opportunities. The other portion of the website contains study tools and career resources that are available exclusively to student members, such as the CAS Curriculum Guide and property and casualty case study recordings. In addition, the exclusive online community allows members to stay connected and offers a blog that shares insights, tips and perspectives from practicing casualty actuaries, university professors, students, and others.  Members are also invited to networking events and student focused webinars, and to date, 150 university students have attended student programs at CAS meetings and seminars where they have been able to learn more about the CAS and network with current CAS members.
The CAS University Liaisons have taken a leadership role in recruiting students to join the program. The 400 members of the CAS who are working directly with students and academics at universities around the world have fueled the program's growth. The value of the University Liaisons' influence was most recently exemplified at Ball State University, where more than 40 students joined CAS Student Central following a presentation given by University Liaisons.
Reflecting back on the incredible success of CAS Student Central during its first year, I am confident that 2015 will have great things in store for the program. The working group will be considering a variety of creative methods to promote the program while developing new ideas for benefits of membership.
What are your suggestions for promoting CAS Student Central to university students and academics, or ideas for new benefits and services for the members? Please post your ideas in the comments section below.