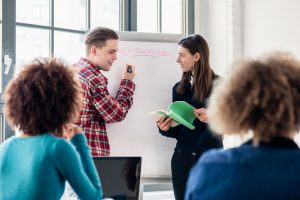 Through the volunteer time and efforts of the University Engagement Committee's Case Competition Working Group, the CAS has made it easier than ever to run an actuarial case competition for university students!
Employers can work with universities to select from three prepackaged case competitions, complete with toolkits that offer guidance, timelines, and templates to run your own case competition.
After chairing this working group the last three years, I'm excited by the impact I've seen these competitions can have on all parties involved.
Employers get a great opportunity to strengthen relationships with local universities, scout local talent, and market to actuarial students.
Students get to hone their analytical, leadership, and presentation skills through this unique experience that they can reference during job interviews, while academics add real-world actuarial applications to their student offerings.
I've outlined below the case competition descriptions and toolkit components. If your company has been considering hosting a case competition but you weren't sure where to start, I think you'll find that we've done most of the work for you!
Warranty Case Competition- NEW!
Competing teams must create a pricing structure for a cell phone warranty plan that a nationwide seller of cell phones wishes to offer. Students are asked to think conceptually about insurance pricing to develop a rating plan, giving consideration to various plan options including 2-year coverage vs. 1-year coverage, loss/theft c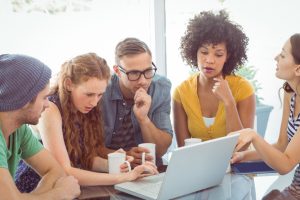 overage, no-deductible option and effect on claim frequency and severity, discounts, moral hazard, etc. This case is geared towards a more junior actuarial audience, with the option to make it more sophisticated.
Workers Compensation Reserving Case Competition
The case asks students to estimate the liabilities associated with all of a company's workers compensation policies ever written, taking into consideration a catastrophic event that occurred at the company. The case focuses on reserving and introduces concepts of IBNR, loss development, severity, and ultimate costs. The Actuarial Students National Association (ASNA) selected the case for the 2017 annual convention competition in Toronto.
Auto Safety Features Case Competition
The case challenges students to investigate whether a university that is replacing its aging fleet of autos should replace them with vehicles containing certain safety features. The case introduces concepts of loss development triangles, frequency and severity, and quantifying the financial benefit of new car safety features. Arizona State University and the University of Texas at Austin both ran the Auto Safety Features Case Competition in spring 2016, and the Actuarial Students National Association (ASNA) selected the case for the 2016 annual convention competition in Niagara Falls. You can read about these competitions in the Jul/Aug 2016 issue of the Actuarial Review.
Stay tuned for a fourth case currently under development on Excel and Data Visualization.
Toolkit Components
The case competition toolkits offer a full set of materials to help companies plan and run their own case competition.
• Case Competition Guidelines
• Introductory Presentation
• Case Study
• Case Study Data Workbook
• Judge Rubric
• Judge Grading Sheet
• Flyer Template
• Award Certificate Template
If you are interested in learning more about these materials, please contact Tamar Gertner, CAS University Engagement Manager for more details.