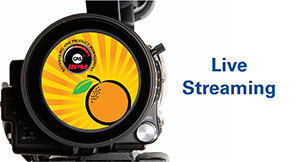 The Planning Committee for the Seminar on Ratemaking and Product Management (RPM) is excited about providing a live streaming option on Tuesday, March 15, for the RPM seminar. This option provides our members with an additional way to receive CAS Continuing Education Credits in an interactive way, even while being offsite. In addition to the opening remarks and introductions, we have selected a number of great sessions we believe will provide our online attendees with a variety of educational opportunities. Here are the sessions (including their scheduled times) that will be streamed:
8:15 a.m. EDT                      Opening and General Session 1:  Price optimization
What is Price Optimization, and why is it so controversial? Price Optimization has been a topic that has garnered a great deal of attention over the past few years, and this session should help answer most questions that people have about this topic. You don't want to miss this one!
10:00 a.m. EDT                 Concurrent Session:  Flying into the New World of Drones
Drones are everywhere – and growing more common. This session will provide the latest information on the regulation of drones, and how we can expect drones to be used in the future relative to insurance purposes.
12:30 p.m. EDT                   Concurrent Session:  How Predictive Analytics Can                                                                Change Your Market Footprint
Everywhere you look across the insurance landscape, you'll see some type of predictive analytics being used. This session shows how a company could expand its current market footprint by finding new markets /niches that differ from the current in force distribution of customers.
2:15 p.m. EDT                     Concurrent Session: Information Graphics for                                                                        Actuaries
Anyone who prepares tables, graphs and maps to educate others needs to attend this session. Proper visualization is extremely important, and this session will show some of the principles used with a few examples.  This will be a very exciting session for all!
4:00 p.m. EDT                     Concurrent Session:  Price Optimization Outside of the U.S.
Building on the opening General Session, this session will show how price optimization is being utilized outside of the U.S. where these techniques have been implemented.
If you're interested in attending, you can get more detail on the sessions and their speakers and register online today on the RPM website.