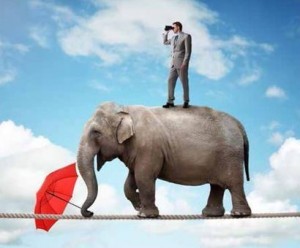 It's an exciting time to be a property and casualty actuary.
More and more new technologies are emerging, creating an ever-changing landscape in the insurance industry. A feature story in the latest issue of the Actuarial Review, "The Risks Around the Corner," explains the effects that evolving technology has on the insurance industry and the future risks that actuaries will have to address. Written by Steven Sullivan, the piece details the risks formed by three technological innovations: cyberspace, autonomous vehicles, and drones.
1. Battle in Cyberspace
Cyber risks can affect all forms of technology and therefore may be one of the costliest risks that the insurance industry will need to address. Breaches in cyber security are risks that are already present in day-to-day life, and the risks continue to grow rapidly. Hackers take advantage of ever-evolving technology to constantly find new ways to access the private data of major companies and their customers. As a result, companies and cyber security teams have been forced into a reactive state in which they constantly change and improve their own security measures to answer these attacks. Similarly, actuaries and the insurance industry must tailor their own methods of quantifying risks brought on by changing technology.
2. Who's Driving Miss Daisy?
They're not on public roads yet, but it's only a matter of time before autonomous vehicles hit the market. The insurance industry is already starting to assess how these vehicles will change the risks and exposures on the roadway. We have learned that the technology present in these vehicles will help reduce the amount of accidents caused by human error, though questions of liability still come into play.
3. Watch the Skies!
The widespread use of commercial drones is another risk that the insurance industry will face in the future. The Federal Aviation Administration (FAA) is currently working on implementing regulations for civilian and commercial drone usage, which will require insurance companies to provide policies for these aircrafts. This is new territory for insurance companies, as they must create policies that will properly provide coverage for the variety of exposures. Potentially overcrowded airspace and privacy violations are just a couple of the issues that the FAA will require insurance companies to address.
What's Your Take?
We'd like to hear what you think of the risks described in this AR article. Can you identify any other issues associated with these three emerging risks? What are your companies doing about these risks? What other risks are on the horizon?