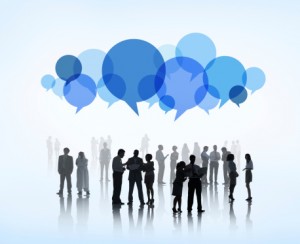 The CAS has taken another step forward in supporting its members working in enterprise risk management with the formation of the CAS Enterprise Risk Management Special Interest Section (ERM SIS). I invite you to join me and other actuaries with an interest in advancing ERM practice by becoming a member of the section.
As I prepare to lead the inaugural meeting of the section, which will be held in conjunction with the upcoming CAS seminar "Navigating Risky Waters – ERM for P&C" that will be held in Denver, June 9-10, I'd like to share some views on the significance of forming the new section.
By bringing together actuaries working in this space, the section is poised to advance our knowledge of actuarial science as applied to risk management through both original research and surveys of members' collective knowledge. This will lead to increased opportunities for members to participate in research projects and professional educational programs that are tailored to our needs. An online community will provide a forum to encourage the exchange of ideas among members. Through these activities, the creation of this section can help position the CAS as a leading organization in the ERM field, which will enhance the value of CAS credentials. As a new member of the CAS Board, I'm highly supportive of activities like this that build our member community and expand our influence and outreach in support of the CAS Strategic Plan.
I hope that if you are planning to attend the CAS seminar that you will also plan to attend the section's kick-off meeting. And if you haven't yet registered for the Seminar, there is still time to do so – see the Seminar webpage for the details.
All CAS members are invited to join the section, and attendance at the first meeting is not required. There are no dues to join or maintain membership. To join the section, click to our online community webpage. On the right-hand side of the page, under Announcement Lists, click on the 'Subscribe to ERM Section Discussion Group' button.
I hope to see you Denver for the meeting, but if you can't make it, I'll look forward to "seeing" you in the ERM SIS online community.