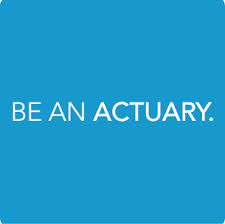 The actuarial career is highly sought after by those who know about the profession. However, this is where the problem lies — many high school students preparing for college are unaware of what an actuary does, and what the actuarial profession entails. As a result, the Joint CAS/SOA Committee on Career Encouragement and Actuarial Diversity maintains BeAnActuary.org, a website dedicated to informing high school students and career changers about the actuarial career.
Help engage the next generation of actuaries by pointing them to BeAnActuary.org. Some of the topics covered on the website include:
What is an Actuary?
Why Study Actuarial Science?
How Do I Get Started by Preparing While in High School?
What Should I Study in College?
The website continues to receive praise from high school teachers, and has won awards for its intuitive design and informative content. The website was recognized by Association Media and Publishing with 2012 EXCEL Awards in three different categories:
Gold for Web Publishing – Editorial Excellence
Gold for Web Publishing – General Excellence
Silver in Web Publishing – Redesign
In addition, BeAnActuary.org was one of three category winners that received a coveted EXTRA! Award for outstanding innovation in association media and publishing.
BeAnActuary.org has become an important website for promoting the actuarial profession, and the Committee encourages members to share the link with potential actuarial students who are unaware of the career.
Visit BeAnActuary.org today and share feedback with the Committee on how it can improve this tool for promoting the actuarial profession by posting a comment below.