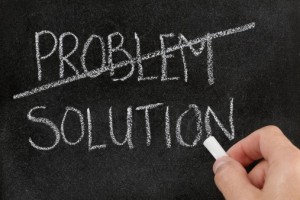 We need your input for a new Actuarial Review column called, "Problem Solved." This actuarial advice column will feature problems CAS members face while on the job, and how they solve them. "Problems Solved" will also allow members to send work related problems to the Actuarial Review, so others can read them and offer advice.
Do you have an example of an actuarial problem that took some inventive thinking to solve? Or do you have a work related problem or question that you would like help answering? Then please share your experiences, problems, questions, and solutions with us as we work together to create this new and interactive actuarial advice column for future issues of Actuarial Review.
To contribute, please email ar@casact.org with the subject line "Problems Solved." Your submissions should be limited to a couple of short paragraphs, providing the information needed to explain or solve the actuarial problem. We thank you in advance, and look forward to receiving your input.
Are you excited to contribute to "Problems Solved"? Please let us know, and leave a comment in the section below.