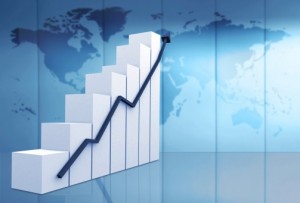 Recently the actuarial profession has been seeing a lot of attention in the media, as the  profession was just ranked 2013's top U.S. job by CareerCast.com. The 200 jobs analyzed for the study were selected for their relevance in the current labor market, as well as the availability of reliable data from the Bureau of Labor Statistics and other government agencies. Some of the factors that CareerCast.com used to determine their rankings are:
Degree of personal hazards
Physical demands
Income growth potential
Employment outlook
Competitiveness
Travel
Contact with the public
Actuary was also recently featured in the Washington Post's special section on the top STEM careers in an article titled, Actuaries In Action: Why It's Rated The Number One Profession.
With the profession being consistently ranked high for decades this is all but too familiar news for most actuaries. However, with the recent reacquisition of the number one spot and the surge of media attention, the CAS is interested in understanding what impact it will have on the growth and popularity of the profession.
At the recent CAS Spring Meeting, the CAS welcomed 245 new Associates and 153 new Fellows. And the pipeline appears to be strong, as we hear of more colleges and universities who have started to offer actuarial programs and courses to appease the demands of students interested in studying actuarial science.
Does this suggest that we might be witnessing a new wave of growth within the profession, similar to the surge in interest when the dot.com bubble burst just as actuary was named the top job back in the 1990s?
How do you think the top job ranking and recent media coverage, in the context of the current economy, will impact the actuarial profession in the short term and long term?
Please leave a comment in the section below and tell us what you think.