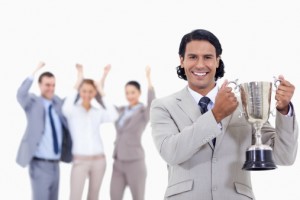 Do you have a new job or a promotion? Have you presented at an event for an organization outside of CAS? Have you been appointed to a corporate or non-profit board of directors? We want to know!
Future issues of the Actuarial Review will feature a new column called "Comings and Goings" that will share news from CAS members' professional lives.
Your submissions to "Comings and Goings" can highlight all sorts of achievements and interesting career developments such as:
Promotions within your company
Changes of employers
Presentations at corporate meetings
Awards for excellence
As you share your career advancements, "Comings and Goings" will serve as a networking tool as you let other CAS members know about your professional development. This new column gives all CAS members the opportunity to contribute to the Actuarial Review.
To contribute, please email your news updates to ar@casact.org with the subject line "Comings and Goings." Your submissions should be short and concise concise—just a sentence or two.  Thank you in advance. We look forward to hearing and sharing your news.
Are you ready to contribute to the new Actuarial Review column "Comings and Goings"? Please let us know, and leave a comment in the section below.