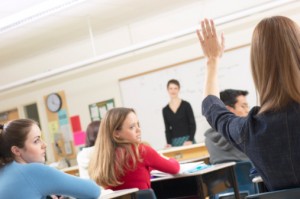 Earlier this month, I attended the Actuarial Students' National Association Convention in Niagara Falls. The event, geared to Canadian actuarial students, combines educational seminars with social activities and a career fair. With over 400 actuarial candidates in attendance, the conference was a great way for me to touch base with our aspiring members.
I came away confident that the actuarial profession continues to attract motivated and engaged individuals, who are eager to learn and to apply their new-found skills. The conference left me with several questions about what the CAS should be doing to build better, more informed relationships with university students as they begin to make career decisions. Many of these questions will be directed to various CAS committees, but I would also be interested in hearing the perspectives of our broader community (particularly our newer members and our candidates) regarding the effectiveness of the CAS in advancing the message that the casualty actuarial field is one of tremendous opportunity.
All of the attendees that I spoke with had successfully completed at least one actuarial exam. Yet, they didn't understand the distinction between the SOA and the CAS (or the CIA in Canada) and they worried that they had precluded their opportunities by selecting the SOA exams. What, if anything, should the CAS be doing at the university level to convey the message that the preliminary examinations are jointly sponsored and that a candidate doesn't have to "choose" among the educational bodies until they have successfully completed the first four exams?
Many of the candidates had minimal understanding of what casualty actuaries do, and would greatly appreciate having casualty-oriented courses (or guest lectures by CAS members at their actuarial clubs). This message echoed that of several university professors, who believe that the CAS needs to be more visible on university campuses and in "selling" a casualty option. Might our university liaisons fill this void? Should we devote leadership or staff resources to this effort? What tools do they need to build in order to be effective?
The SOA, through its Centers of Excellence, and the CIA, through its University Accreditation program, appear to be developing strong ties at the leadership level with key universities. These ties likely are strengthening candidate pipelines for these organizations and advancing targeted research as well. Does this leave the CAS at a competitive disadvantage in attracting the "best and the brightest?"
Many of the attendees that I spoke with (both those still in university and recent graduates) asked about volunteer opportunities from which they could get to know the CAS better.  Apparently, the SOA offers several opportunities — research and other — to non-members. Should the CAS actively consider offering volunteer opportunities to actuarial candidates? Should a formal mentoring relationship be offered? If deemed feasible and desirable, how might the CAS "connect" with candidates to communicate such opportunities?
I welcome your comments and feedback on these issues. Please "Leave a Reply" below.