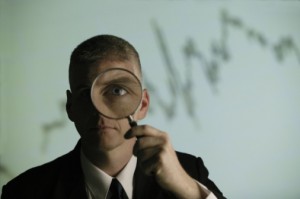 The NAIC is currently discussing a proposal that some describe as the biggest enhancement to the U.S. financial regulatory framework since RBC was introduced in the 1990s. This change is a Solvency Modernization Initiative proposal to require large insurance groups and some large insurers to perform an Own Risk and Solvency Assessment (ORSA).
An ORSA is a process undertaken by an insurer or an insurance group to assess the adequacy of its risk management and current and expected future solvency position. This process will include filing an annual summary report to regulators, when requested, which can be the same or similar to the report made to the Board of Directors, senior management, rating agencies, and the like.
Regulators are not being prescriptive in requirements but will be supplying guidance to insurers on the completion of the ORSA report. Expectations as laid out in the current draft guidance manual are that the assessment will include the following three major sections, at a minimum:
Section 1 – Description of the Risk Management Policy.
Section 2 – Insurer Assessment of Risk Exposures (including Stress Testing).
Section 3 – Group Economic Capital and Prospective Solvency Assessment.
The ORSA requirement will apply to all insurance groups (and the insurance legal entities within the groups) with defined premiums greater than $1 billion and to any individual insurer in a smaller group with defined premiums greater than $500 million. Using this criteria, this proposal applies to approximately 90% of the U.S. insurance market.
The ORSA report that an insurer or insurance group produces has direct use in risk evaluation in the current and recently enhanced U.S. risk-focused surveillance process, in which U.S. regulators assess risks and the insurer's ability to manage or mitigate risks. The combination of the regulators' assessment and the company/group's assessment will aid the evaluation and prioritization processes. The use of the ORSA expands upon the current process of risk-focused surveillance, though, and introduces a company's own stress testing and group capital assessment to aid financial assessments of hazardous financial condition.
The ORSA report could be required as early as May 2013. More information can be found in the Solvency Modernization Initiative section on the NAIC Web Site at www.naic.org.
We are interested in CAS members' views: What role should actuaries play in the ORSA process?