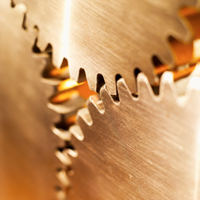 Brad Smith, in his inaugural speech as President of the Society of Actuaries, called for the Society of Actuaries (SOA), Casualty Actuarial Society (CAS), and American Academy of Actuaries (Academy) to consolidate, stating, "There is absolutely no need for three separate professional organizations…to exist. They need to consolidate into one efficient, effective organization." Mr. Smith made these remarks during a luncheon speech on October 18 at the SOA Annual Meeting in Chicago. CAS leadership was informed of the content of this speech the afternoon prior to its delivery, but was not otherwise involved in the proposal or its manner of presentation. The text of Mr. Smith's speech can be read in its entirety on the Society of Actuaries Web Site.
The CAS Board of Directors has been apprised of the SOA President's comments and will discuss them during its next meeting, scheduled for November 6 in conjunction with the CAS Annual Meeting in Chicago. In advance of that discussion, the CAS Executive Council is soliciting feedback from CAS members. We have developed a short online poll and members are invited to respond. The CAS Member Advisory Panel will be asked to complete a slightly longer survey prior to the Board meeting, but we are interested in all CAS members' reactions to Brad Smith's proposed consolidation of the CAS, SOA and Academy. I also invite CAS members to share their comments on the blog.
After reading the full text of the comments made by the SOA President, what is your view on the idea of consolidating the Casualty Actuarial Society, Society of Actuaries, and American Academy of Actuaries into one actuarial organization? Leave a comment here and complete the online poll.