5. Network With Your Peers
This one might seem obvious to CAS members: Annual Meeting is the perfect time to catch up with colleagues you only get to see a few times a year, whether that be in person or virtually. "Our in-person meetings have long been an opportunity for our members to see each other and foster the sense of community that the CAS is famous for," CAS CEO Victor Carter-Bey recently said. "We are delighted to be able to offer options for those that want to attend in person or from their own home or office."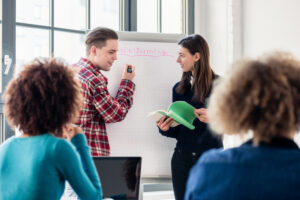 4. Experience the Energy of a Live Event
This year's meeting will feature new and exciting ways for attendees to engage with each other during sessions to enhance learning opportunities and the onsite experience. The meeting will also include networking and other opportunities to connect with members of regional affiliates, first-time attendees, industry peers and members of DE&I affiliates. In-person sessions will have significantly enhanced group interaction as part of the program and expanded CE opportunities not available to the virtual audience.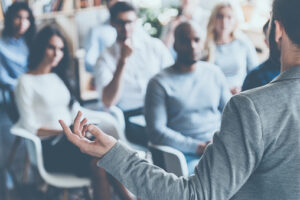 3. Grab Facetime with Knowledgeable Speakers
This year's Annual Meeting features an impressive host of speakers ready to give presentations on the current and future landscape of the actuarial profession. Not only can attendees join interactive sessions and often participate directly in presentations, but many speakers make themselves available outside of the presentation space. Take some time to follow up and you may find opportunities to converse with speakers after the session, asking them more about their topic area or setting up time to connect online.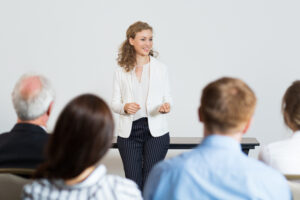 2. Enjoy the City of Minneapolis
For attendees interested in using Annual Meeting as an opportunity for so-called bleisure (business + leisure), Minneapolis is a one-stop shop for the whole family! From the music, art, food and history scenes, the city has no shortage of options to keep your days (and nights) action-packed. Take a trip to the Mall of America or the Minneapolis Institute of Art, check out restaurants in downtown Minneapolis, or just bundle up and take a stroll along the river that made this city famous.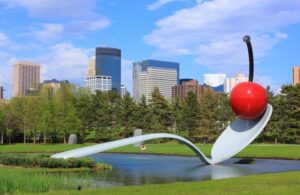 1. Build Skills for the Future
Last – and our favorite reason – is this year's meeting theme: Building Skills for the Future! Sessions will focus on skills in the areas of analytics, problem solving and domain knowledge. The theme was hand-selected based on the first pillar of the CAS Strategic Plan released in 2020, which was designed to establish a future in which CAS members are sought after globally for their insights and ability to apply analytics to solve insurance and risk management problems. Take the skills you learn from four general sessions and 33 concurrent sessions to help you and your team prepare for the challenges of the future!