February is National Black History Month – a month honoring the contributions and legacy of Black people throughout U.S. history. To celebrate, the CAS ran the BHMxCAS campaign, sharing special features and stories on our LinkedIn, Instagram, Facebook and Twitter platforms using the hashtag #BHMxCAS. Below we are sharing some highlights from three Black History Month interviews with members of the CAS community:
Yvonne Palm, FCAS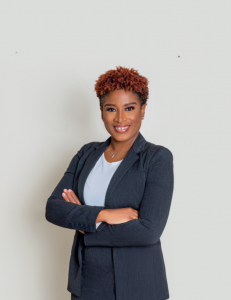 How did you get into the actuarial profession?  
I first heard about the actuarial profession when I was in high school in Botswana. My geography teacher suggested it to me as a profession I might be interested in, so I took note and decided to research further. At the time there were only two actuaries in the entire country; I knew I wanted to pursue a profession that wasn't very common, so that piqued my interest. I was eventually able to meet with one of those two actuaries and ask him about the profession. The funny thing is that he wasn't very encouraging, he kept telling me how difficult it was and how most of the people that started with him failed. That of course made me want to pursue an actuarial career even more to prove him wrong, because I am always up for a good challenge! As I learned more, I realized the profession had the right balance of subjects and skills required that interested me, so I stuck with it. 
 What is your favorite aspect of your job? 
For me, one of my favorite aspects is that I get my hands dirty with all kinds of insurance, which means I must keep up to date with what is going on around the world. For example, I must be asking the questions, how are economies fairing? Has there been a natural catastrophe somewhere? What has happened to oil prices? What is the political climate like? Have there been any major law changes in a region? These questions all come into play in the analysis and projections that we do. Keeping up with all of it means there is never a dull day at work for me! 
 Do you think the CAS prioritizes diversity?  
I think in recent times the CAS has made significant strides to increase the focus on diversity within the profession. I am highly encouraged by the fact that our last few presidents as well as the current president–elect all have some linkage to historically underrepresented groups within the profession; and I am also highly encouraged by the fact that women currently represent more than 50% of the elected Board seats in the CAS. I can tell that the CAS is committed to improving diversity within the profession through them employing a DE&I staff actuary, increasing their support and partnership with actuarial associations that represent historically underrepresented groups and adding a diversity element to its strategic pillars. This is certainly very encouraging, and I would encourage the CAS to continue with this, having diverse groups of people in the profession will increase diversity of thought and will help keep our profession relevant.
Simone Walker, ACAS, MAAA: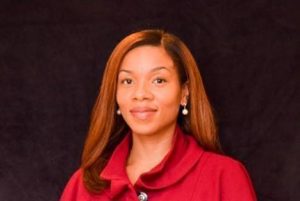 What does Black History Month mean to you? Do you have a personal tradition or any specific way you recognize the time period?  
For me, Black History is to be celebrated every day. It means highlighting and celebrating the challenges and contributions that African Americans have endured throughout history.  It means instilling pride into my black children that they can be what they want to be.  Specifically, during Black History Month, I enjoy collaborating with my children's school on celebrating Black History Month; at work through Diversity, Equity and Inclusion events and activities; and partaking in community events such as concerts, theatre, and enjoyment of art that highlights Black contributions to American History.  
 Do you have a relationship with/ or feel a sense of community with other Black actuaries?  
Yes, which has been pivotal throughout my career. I have worked for companies where there are 2-3 black actuaries out of over 100, as well as places where I was the only black actuary out of 15-20.  Having a community, such as the International Association of Black Actuaries (IABA), created a place for me where I can feel more understood and inspired to see people who look like me in executive roles at their companies.  Early on in my actuarial career, I was mentored and worked alongside some of these black actuarial executives as a volunteer in leadership roles within IABA. 
What is your favorite aspect of your job?  
My job currently fosters the open exchange of ideas whilst developing and promoting analytics and resources that support the mission and vision of the reserving actuarial department for CNA. My favorite aspect of this job and all my actuarial roles has been being able to work with bright people who are inspired to solve the latest problem of the day, week, month, or year.  The work is ever-changing and so are the business issues that we and our partners face. 
What is something the average person does not know about being/becoming an actuary?  
A high level of commitment, perseverance, and sacrifice voluntarily (and involuntarily) spent in the profession is a must. Failing (exams) can be just as equal a part of the process to becoming a successful actuary. Stick to it, adjust and get better! You will succeed and the rewards will follow! 
 Rajwayne Neufville, CAS Candidate  :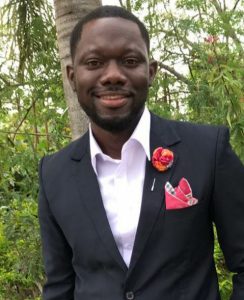 How did you become interested in the actuarial profession? 
I was introduced to the career by my physics teacher in high school. He presented it as a lucrative career for brilliant people. With my diminished interest in physics, I forsook my goal of becoming an engineer and headed for the actuarial program at the University of the West Indies.
 
Did your cultural background impact your entry into the profession?
Yes, it did because I did not know about the profession until it was almost time to leave high school. Usually when you are not a member of a certain sector in society, your exposure tends to be limited to traditional fields.
 
What does Black History Month mean to you? Do you have a personal tradition or any specific way you recognize the time period?
This is a period to stop, recognize and appreciate the contribution and legacy of my forefathers; especially given the challenges historically presented. I do not have a specific tradition, but I usually enjoy family time watching movies like Roots and ones about important figures like Steve Biko, etc.
 
What is your favorite aspect of your job? I enjoy communicating the findings of my work to the senior management team. This point represents the culmination of the process of doing deep dives, coding etc.; all the disciplines that make actuarial work interesting.
 
What is something the average person does not know about being/becoming an actuary? That a nontraditional route [in the profession] can be just as or even more fulfilling than a traditional one. 
Thank you to everyone for your participation in our Black History Month Campaign: #BHMxCAS !