This blog post is based on the "From the President" column in the January/February 2017 issue of the Actuarial Review. We are posting it here in an effort to solicit member comments on issues that will affect our refreshed Strategic Plan. We welcome you to leave a comment below.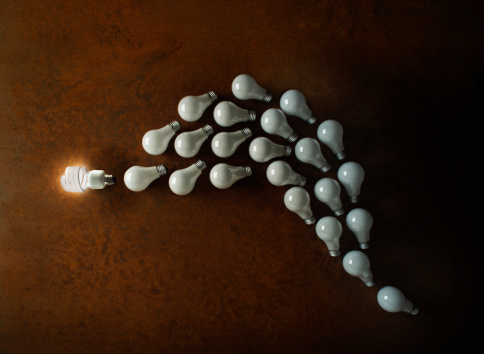 I am looking forward to the work we must do on a full scale review of the CAS Strategic Plan during my year as CAS President. Historically, we've taken a deep dive into our plan every five years. Five years have passed, and what a five years they've been!
Have you looked at our induction of new members? Have you noticed how many there are?! I think we all have. But have you connected the dots to note that a full 33 percent of our membership achieved their last designation within the past five years? Twenty-seven percent of our membership is under the age of 35 (born in 1982 or later).
We often hear about differences in how different generations approach work, and how they approach volunteerism. Volunteerism and community are core CAS values. How does this demographic shift affect the CAS and what should we do in response?
Depending on where you work, you may have noticed another shift. The actuarial function may be called the analytics function, and the person next to you, or even your boss, may no longer be an actuary. More than ever we are working side by side with other professionals and people who have different skill sets from our own. Collaboration is another of our core values. Collaboration takes on a greater importance in this working environment where the people we work with have new skills. A failure to collaborate can lead to these other professionals taking over areas where we have historically been leaders.
Delivery of educational material and methods of verification of knowledge have changed significantly, and they continue to change. Have we kept up? Actuarial education is what we do. Continual improvement is a core value that requires us to consider and embrace changes in education. What we need to know changes constantly; how we deliver it needs to take advantage of all of the new opportunities — from individualized learning concepts like the Khan Academy, to computer-based testing, to accepting university credit for basic knowledge. Continual improvement also goes hand in hand with exploring new areas for research, whether that research involves new tools and methods or new areas to apply traditional methods.
These are just some of the things that have changed in the last five years. And we can be sure that the next five years will bring more interesting challenges into our consciousness.
When I think about planning — considering all that is happening — I do get a little overwhelmed. But then, I stop and think about what the CAS is and why it exists, and I realize that our core values and our mission really haven't changed. As we look to our future, our goals don't really change much. The actions we undertake to achieve those goals may change radically, but the things we need to excel at remain very much the same.