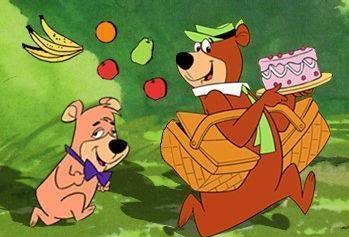 This Saturday marks International Picnic Day! Celebrated around the world, June 18 is the day that people take their food and eat outside, enjoying the fresh air, beautiful sun, and…swarm of insects. Some claim the original concept of a picnic dates back to outdoor medieval feasts held by the nobility. Others assert that picnics came about during the Victorian Era as a way to enjoy eating socially without having to follow all the restrictive rules of indoor social dinning. One thing is certain, whenever people gather, there is risk to be managed. As you plan your company or family summer picnics, keep in mind these picnic risk management best practices that we found around the web.
Picnics, especially company outings, seem to go hand in hand with some type of fun in the sun activity, whether it be a tossing the old pigskin around or crushing the other department in a game of kickball. It's all fun and games until somebody gets hurt. But if an employee face plants during the company kickball game, are they entitled to work comp benefits? Surprisingly it's a grey area. This blog post from risk management firm HNi discusses some of the unique challenges and exposures that come along with your summer company picnic.
Location, location, location. This is true for real estate and it is true for lowering risks associated with picnics. According to this press release from Marsh, choosing, checking, and controlling the location where a picnic will be held is crucial to minimizing risk. The more data you can get about your potential surroundings the better.
Food is at the center of every picnic and as this fact sheet from The Hartford reminds us, it can also be your greatest liability. Knowing who is bringing what dish and making sure food remains at the appropriate temperature is crucial to avoid making your picnickers sick with food poison. If you are planning a picnic for a company, you might consider having employees sign a waiver.
Do you have any picnic risk management suggestions or stories you'd like to share? Let us know in the comments below!