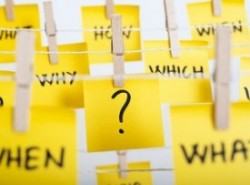 "Why did you decide to become an actuary?"
It's a question you've likely fielded at one point or another from family members, friends, colleagues and new acquaintances. In fact, the frequency of the question is perhaps trumped only by the ubiquitous, "What is an actuary?"
So how do you respond when someone asks why you became an actuary? Do you refer to the number-crunching, saying that you love math and statistics, or data analysis? Do you refer to the bigger picture, saying that you enjoy applying your math skills to help businesses solve complex problems and mitigate their risks? Or perhaps you mention actuary's broad skillset – even those that are familiar with the profession might be surprised to learn about the communication skills and business acumen required for the job.
No matter your reasons for becoming an actuary, it remains an indisputable fact that the profession continues to grow and expand. Consistent with the recent report by CareerCast.com that ranked actuary as the top job in the U.S., the CAS has seen an increasing demand for its credentials. Last year the organization welcomed 266 new Fellows and 453 new Associates, in addition to setting attendance records at its past three exam sittings.
So please tell us: what makes actuary the #1 job for you? We are collecting testimonials from CAS members to share with the over 3,000 members of CAS Student Central. Leave your comments below!