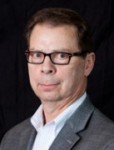 I was recently interviewed by a university student for his school's actuarial science department's newsletter. As I responded to the pointed questions about the CAS, SOA, and the future of the actuarial profession, it occurred to me that the same questions were likely on the minds of a lot of actuarial science students. So I have adapted the Q and A for this blog and invite a dialogue with college students, CAS candidates, and CAS members on these issues.
Question: How will the CAS continue to prepare actuaries to meet the demands and needs of the insurance industry during your year as President?
Response: The CAS has the most robust and comprehensive education program for casualty actuaries. The CAS basic education process will continue to produce actuaries with the appropriate analytical and business skills to meet employer needs.  Our continuing education programs will allow our members to keep their skills and knowledge relevant.  We will continue to stress the importance of business and communication skills as well as technical excellence.  And we will continue to develop cutting edge, practical research. We need to do all of these things in collaboration with other professionals, including other actuaries, academics or others who can work with us in a meaningful way.
Question: It was recently announced that the SOA will offer a new track in General Insurance. How do you think the insurance industry will react to this development? How do you think this development will affect the market for actuaries?
Response: The insurance industry will expect, as it should, that casualty actuaries will be fully equipped with the knowledge and skills to respond to tomorrow's challenges. This will require both a comprehensive basic education process and a relevant, flexible and modern continuing professional education curriculum. The CAS offers this today and will continue to do so as part of our mission.
The market for actuaries will be determined, in large part, by actuaries' ability to provide relevant advice and meaningful insight to employers and clients in addressing business problems and opportunities. The CAS will work with P&C employers to understand their needs, maintain a credentialing program that meets their needs, and therefore continue to be the premier organization for training casualty actuaries for future employment opportunities.
Question: How have the CAS' goals changed in light of the SOA's decision to offer a track in General Insurance? That is, what are the CAS' goals and how have they changed in light of this new development?
Response: The CAS Centennial Goal is to "be recognized globally as a leading resource in educating casualty actuaries and conducting research in casualty actuarial science. CAS members will advance their expertise in pricing, reserving, and capital modeling, and leverage their skills in risk analysis to become recognized as experts in the evaluation of enterprise risks, particularly for the property and casualty insurance industry."   The SOA decision does not change this goal.  It does, however, require that we significantly increase our activities related to marketing the FCAS credential.  We will be reaching out to all of our stakeholders, with particular emphasis on students and academics, to ensure that they understand the value proposition that the CAS offers, which is strong, as it is built on nearly 100 years of educating and supporting casualty actuaries.
Question: The SOA announced that it will discontinue its agreement with the CAS to jointly sponsor preliminary actuarial exams starting in January 2014. How will this affect candidates pursuing accreditation through the CAS? What should actuarial candidates who want to work in the P&C insurance know about this change?
Response:  In response to the SOA decision to withdraw from the preliminary examinations agreement, the CAS Board decided that it would not develop an alternative to those exams. The Board concluded that it was not in the best interest of the actuarial profession to provide competing exams for those subjects for which the SOA's (and other organizations') exams meet our learning objectives. That means that candidates sitting for preliminary exams will not have to choose between a SOA path and a CAS path during the earliest stages of their career pursuits.
This will allow the CAS to focus on those exams that validate knowledge that is uniquely relevant to casualty actuaries.  We will continue to provide the most comprehensive and relevant casualty actuarial education.  This will position the CAS credentialing program as the program of choice for attracting top candidates and fulfilling employers' needs.
Question: Is the CAS planning on offering credit for candidates who go through the SOA route and decide to switch to the CAS?
Response: The CAS Board has announced that it will recognize some preliminary exams offered by the SOA; however, the Board has not discussed the possibility of recognition beyond that.
Question: What are some of the new strategic goals of the CAS?
Response:  We have increased the emphasis on outreach to a wide variety of constituents.  We need to reinforce the value of the CAS credential.  We will increase our visibility among other actuarial and risk management organizations worldwide.  We have a wonderful story to tell as we approach our Centennial year in 2014. We need to tell it.
Question: What is the CAS doing to reach out to actuarial programs at universities?
Response:  University/Academic relations is very high on the list of our goals in many of our operational areas.  We will engage the academic community in education, continuing education and research.  We will meet with student groups to give them a better understanding of the value of the FCAS credential. I believe that the SOA's actions have created a great deal of confusion at the doorway to our profession (universities).  The CAS needs to make sure that students and their professors understand that the CAS is the preferred path to becoming a casualty actuary.
Question: Is there anything you would like to say to students who wish to be an actuary regarding the CAS mission?
Response:  Our mission has allowed us to succeed and thrive since 1914.  We have an established credential that is valued in the marketplace and recognized by regulators.  The CAS membership is a very strong and engaged community, with an unwavering commitment to professionalism, integrity and continued professional development.  If that sounds good – let's talk further.
Question: Any advice or closing thoughts?
Response:  I am proud to be an FCAS.  When I began my career many years ago, I had two job offers; one was for a casualty actuarial position, the other for a life position. I chose the CAS, and I believe I made the right choice. The CAS offers the most robust and comprehensive educational system for casualty actuaries in the world. Our credential is a proven commodity, respected globally by employers and regulators. Opportunities for casualty actuaries abound, so it is not surprising that others would attempt to compete in our area of expertise. We believe that the CAS's exclusive focus on casualty topics offers our candidates and members unique benefits that cannot be found anywhere else.