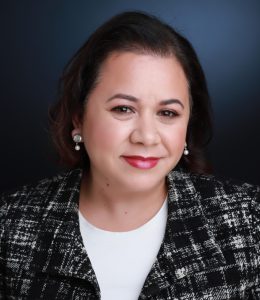 CAS is continuing its celebration of National Hispanic Heritage Month; here we sat down with Dr. Ana Mata, ACAS, Managing Director and Actuary at MatBlas Ltd. 
How did you get into the actuarial profession? 
In all Hispanic countries when a girl turns 15, there is a big party which can include hundreds of guests. This is the most traditional party in our culture, and it is rooted in ancient cultures' ritual, which introduce girls to the adult life at the age of 15. I grew up in Venezuela and at my party, I met a client of my father who was a well-travelled businessman and he told me that if I was interested in mathematics that I should become an actuary. I did not know what an actuary was, but he talked to me about Lloyd's of London and how the Lutine Bell rang when there was a big tragedy like a ship sinking. He said actuaries use mathematics to assess risks for insurance companies and run models to calculate the premium for policies. I was hooked, from that day I knew I wanted to work in an applied mathematical field and thought that this seemed like a glamorous way to use mathematics!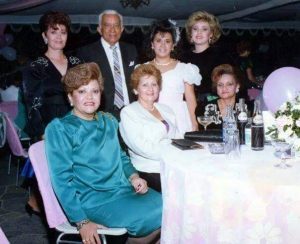 After the party, I started talking about this at school and my math teacher found and provided me with information on the subject, and the more I learned the more interested I became. I decided to pursue a mathematics degree to have a solid foundation and then pursue a postgraduate degree in actuarial sciences. I mapped my career path to ultimately land in London. After graduation, I pursued a PhD in Actuarial Science in the UK and during this time I learned about how to become an actuary through the examination process and the rest is history. Every time I see the Lutine Bell at Lloyd's, I smile.  
2. Did your Hispanic heritage impact your entry into the profession? If so, how?  
In a way the Hispanic tradition of the 15th birthday celebration was the event where I learned about actuaries, so you could say that my Hispanic heritage had something to do with it, but the reality is that the majority of people in our communities do not know about the actuarial profession or what actuaries do. I am sure my extended family members do not really know what I do, all they know is that I work with numbers! 
3. What does National Hispanic Heritage Month (NHHM) mean to you? Do you have a personal tradition or any specific way you celebrate/recognize the time period?  
I am proud of my heritage and my upbringing, so I celebrate and honor that every day, whether is listening to music, cooking traditional food, or making sure my children speak Spanish. It's good to have special days and months to celebrate certain traditions, but to keep those traditions alive for generations to come it takes daily effort and commitment. The NHHM coincides with the anniversary of my father's death, so on that day we celebrate his life and our heritage with traditional cooking, music and looking at old pictures. 
4. Do you think the CAS prioritizes diversity?  
Personally, I find the CAS community very welcoming, I have never felt out of place because I do not think of myself as a 'Hispanic Actuary', I am an Actuary, period. Diversity has probably not been at the top of the CAS or any other organization's priorities until recent years, but I do not believe this has been by choice. The CAS has opened doors, but probably due to lack of awareness, very few people from minority groups, such as the Hispanic community, join the CAS. I believe diversity is good (between my children, my husband and I we have four nationalities and cultures!) but it should not be seen as 'tick box' exercise because it's the talk of the town. Diversity at the CAS should be seen and promoted in such a way that it attracts talented individuals from all cultures and walks of life who would embrace the standards of excellence promoted by the CAS. 
5. Do you have a relationship with/ or feel a sense of community with other Hispanic actuaries? If yes, please go into detail.   
I actually do not know many Hispanic actuaries, but I do have a good relationship with a few. Recently my god son became an Actuary in Venezuela, so we are now two in the family!   
Read more about the CAS's celebration of National Hispanic Heritage Month on our website.