While the majority of CAS members are based in the United States, our members can be found all across the globe. We sat down with one of our members living abroad to see what it's like working and living across the pond.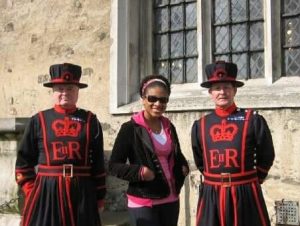 Yvonne Palm is a Fellow of the CAS and Senior Actuary at Travelers in London. Originally from Ghana, she began her career at Ernst & Young in Atlanta before crossing back over the Atlantic six years ago to make her home in the UK. Yvonne has held roles at EY, ACE and Alterra/Markel, and now deals with planning, capital model parameterization, reserving, reporting, and much more at Travelers.
What brought you to London? 
I was placed on secondment in London for a few months with a previous company back in the summer of 2007. I loved the city and the fact that the work I was doing had such an international focus, so I had anticipated that I would return at some stage.  After my sister, who also lived in London, had a baby a couple of years later, I could not possibly keep away from all the cuteness that was my niece so I soon made the move in 2010.
Where were you when you become a CAS member? Are you a member of other actuarial associations?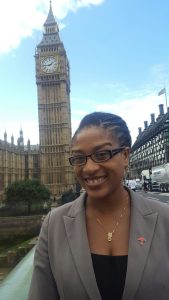 I became an ACAS in the summer of 2010, just before I moved to London. Those were some crazy months for me; I sat for an exam that fall and literally left the country a week later. Packing to move countries and studying at the same time are not really complementary activities. I managed to pass, so I only had one exam to sit for in London that spring before I attained my FCAS.
I am also a Fellow of the Institute and Faculty of Actuaries (IFoA) in the UK. The designation enables me to sign opinions in the UK if needed. I had to take one exam to get there, satisfy a residency requirement, and fill in some paperwork. The exam is not too difficult, so I thought it could prove useful to go through with it.
What benefits does CAS membership bring to an actuary living abroad?
An FCAS is recognized internationally and essentially you can work anywhere if you have the designation. I will say that in my experience, one of the greatest strengths of a CAS credential is the training needed to attain that credential. If you come across someone with a CAS credential anywhere in the world, you know that there is a consistent standard to the breadth and depth of their actuarial knowledge.
Are there opportunities to network with other CAS members in London?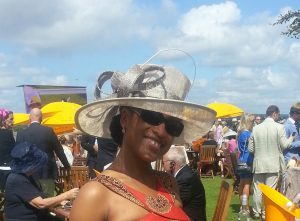 The Casualty Actuaries in Europe (CAE), the regional affiliate for the CAS in Europe, has a full day meeting in the fall in London, and another in the spring that rotates between a few other European cities. In recent years, there has also been a networking session for CAS members at GIRO (essentially the equivalent of the CAS annual meeting for the IFoA), which some CAS Board members and leaders attend. I think it is fantastic that they make the effort to come out here; it does help you feel more connected to the CAS.
How do you achieve your CAS Continuing Education requirements?
I religiously attend the CAE meeting in London as it is free!  But there is also a local London Market Actuaries Group that has talks once a month at Lloyd's. I am fortunate as my company registers as a group for CAS webinars, so I jump onto those if they are suitable for a London time zone.
What is the biggest difference you've noticed between living and working in London versus the US?
The biggest difference I would say is the international focus. I think in the US, with the economy being so big, you tend to just focus on the US, or indeed, on the state in which you live. Here, working with Lloyd's in particular, you are constantly on the lookout for what is happening in the news as the big-ticket items worldwide are likely to affect you. My colleagues and I often do things like tracking the movement of Hurricanes/Storms around the world, or looking at websites that track cargo ships worldwide, or airline tracking and incidents. At a previous company, we all had this earthquake app on our phones which vibrated when there was a large earthquake somewhere in the world; very geeky I know, but it kept us well informed!
Do you anticipate any changes on the actuarial profession due to Brexit?
This is the question on everyone's minds, but no one will really know what the answer is until there is more certainty around Brexit itself.  The IFoA has started having sessions and conducting surveys with its membership in response to inquiries from parliament select committees about solutions for the way forward. We will just have to watch this space…
What advice do you have for actuaries considering moving abroad?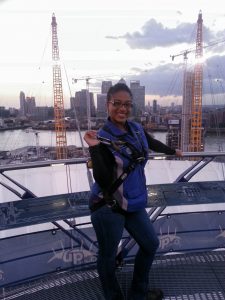 If you are given the opportunity to, you should definitely do it!  It not only broadens your mind to thinking in different ways and learning different actuarial techniques, I think living in, and learning about, different cultures is so rewarding! Though if you plan to move to London, my advice will be to do so in late spring so at least you can ease into the summer and not get hit with a long, cold, wet winter as I was!