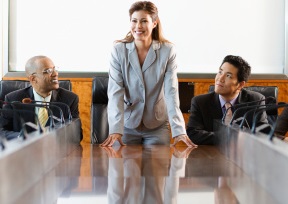 I think that we need more young people on the Board of the CAS. The Board demographics should mimic the membership demographics – after all, we are representing you, and your point of view. We have a lot of young members, never mind our other large body of stakeholders: our candidates. This isn't reflected at the Board level.
So, let's say you're a young and energetic CAS volunteer. Why would you want to be on the Board?
You get to have a say in all the important decisions affecting the CAS. You are helping to shape the profession at the highest level. As a volunteer, this is a very good use of your time.
You get to hone your leadership skills. All the Board members are leaders and you learn from them and also learn to be heard amongst them.
With four in-person board meetings a year, you get to make friends with the other board members and executive council, who are generally great people to be friends with, on both a personal and professional level.
OK, so now that you're convinced, I'm sure you're asking: How do you get on the Board?
You do need some sort of CAS profile, because to get on the Board you'll need around 500 of your closest actuarial friends to vote for you. How do you raise your CAS profile? You could volunteer a lot, speak at conferences and write papers. Get your name out there. It's a lot of work, but certainly rewarding. Presumably you're not doing this just to get on the Board of the CAS…
So if you find yourself moderately well-known in actuarial circles, then please consider running for the Board. I was asked to run for the Board, but I really wish I had thought of it myself. Don't under-estimate yourself. You just have to be moderately well-known. If you're not asked to run by the Nominating Committee, no worries – you can submit a petition to be placed on the ballot, signed by at least 1% of the Fellows (44 in 2014).
Find someone who has run for the Board before to give you some tips. I was told very kindly by a former Board member that I looked 15 in the original photo I used to run for the Board. This was promptly changed.
Unfortunately – because this is not a typical actuarial trait – you have to be unafraid. The vote count is published for everyone to see.
For those of you who had never considered it, I hope this plants a seed in your mind.
What advice do others have for preparing for Board service? Or if you are considering a run at the Board, what questions do you have about the process? I welcome you to leave a comment below.