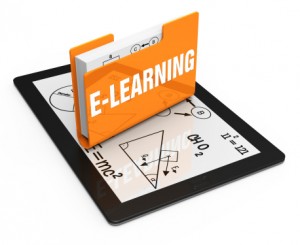 Do you have a goal to enhance your business skills in the coming year? The CAS can help you reach that goal!
The CAS has partnered with BizLibrary to provide members affordable and flexible solutions for online business skills training. BizLibrary offers a comprehensive catalog of employee training products and services on topics that will enable your professional and personal growth in 2013.
For example,
Are you concerned about retaining key employees in 2013? Then sign-up for the 5-star rated streaming video course "After the Hire: Retaining Good Employees." In less than 30 minutes, you will learn strategies for keeping your best employees loyal to your organization.
Are you scheduled to give an important presentation to the board? Learn more about capturing an audience's attention with this brief 5 min streaming video course, "Presentations That Get People Talking." After this quick tutorial you will be able to turn any stale lecture into an engaging and intriguing presentation.
Need help fostering communication and collaboration within a team? Watch this in-depth 5-star streaming video, "Leading Teams: Fostering Effective Communication and Collaboration." By the end of the video you will learn techniques that employ a favorable communication style and ensure the team profits from team meetings.
These are just three of thousands of examples of e-learning courses that are offered by BizLibrary. Invest the time today to plan your business skills development in 2013 through the CAS and BizLibrary. The CAS has even set up a catalogue of courses geared to CAS members.
CAS members* receive a 10% discount off the retail price of BizLibrary courses.
To search the course catalog and learn more, visit the University of the CAS.
*Open to members and non-members in the U.S. and Canada only. More international locations may be added later.
What general business skills do you think actuaries should focus on improving? Do you have any goals for business skills development in 2013? Leave a comment below.