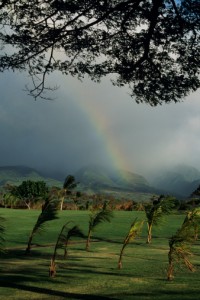 As a follow-up to my May 2012 Actuarial Review "From the President" column, I am using the CAS Roundtable to invite member input on the future of the CAS. Please read the original column (or this summary post) and provide your feedback below.
As the only actuarial organization in the world exclusively devoted to property/casualty risks, the CAS is—and will continue to be—in a very strong position. I believe that our strengths include:
A market for our skills that is dynamic and growing.
An educational process that provides a solid grounding in technical skills and hands-on experience in applying those skills to inform business decisions.
A strong sense of community.
Our professional integrity built on our Code of Professional Conduct.
Our reputation with our principals, who value our technical insights and our business acumen.
Even with these strengths, our principals challenge us to work harder:
They encourage the CAS to innovate within our education framework, for greater efficiency and effectiveness.
They caution that, as their businesses become more global, the CAS must extend the borders of our reach.
They ask why the CAS does not advance more relevant research on issues that are critical to their businesses.
In an increasingly competitive environment, we must challenge ourselves to ask the tough questions:
How do we advance and differentiate the CAS brand?
What are our core strengths?
What do we expect for membership growth, and how will we achieve the desired growth?
Will new models of operation be required in order for our Society to achieve the market response times?
How can we embrace innovation and creativity and embed these traits in our culture?
What role should the CAS play with universities, employers, and regulators in advancing the role of the actuary, while maintaining the cultural tenets that make us what we are?
How should we deploy our resources, financial and human, for optimal effectiveness?
These are times that can serve as a burning platform from which meaningful change can occur. Whatever form changes take, they can be a source of tremendous opportunity and adventure. I'm confident that together, we are up to the challenge.
So please share with me your thoughts on the future of CAS. Respond to one or more of the questions by leaving a comment below.