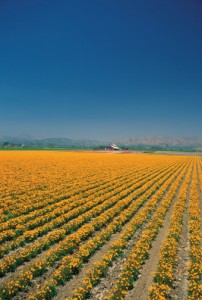 In my February 2012 Actuarial Review "From the President" column, I announced that the CAS would post a CAS Roundtable blog to solicit your views on the CAS's geographic reach.
I invite you to read the original column (or this summary post) and provide your feedback below.
One of the major questions being addressed by the CAS Board in its strategic planning is that of geographic reach. Our CAS Centennial Goal has no geographic boundaries:
The CAS will be recognized globally as a leading resource in educating casualty actuaries and conducting research in casualty actuarial science. CAS members will advance their expertise in pricing, reserving, and capital modeling, and leverage their skills in risk analysis to become recognized as experts in the evaluation of enterprise risks, particularly for the property and casualty insurance industry.
I was a member of the Board when the Centennial Goal was adopted and believe that this global vision for the CAS is not only appropriate but necessary if we are to serve our members effectively. I see the international arena as an opportunity, a platform from which we can continue to teach and learn, share ideas, advocate for an expanded actuarial role, and grow our membership. To be relevant, I believe that the CAS must continue to expand its geographic horizons and should step forward to play a more visible leadership role in the global actuarial arena. This role benefits all of our members by protecting their interests and expanding their opportunities.
The CAS is recognized throughout the world as a leader in advancing casualty actuarial science. Employers respect and value the CAS credential. The CAS can be proud of its many contributions to practical, non-life research and its application and we continue to be a leader in advancing new processes for evaluating risk. But the CAS has some fundamental decisions to make regarding our international position. I vote for a strong, visible, and active presence on the international stage.
CAS leadership is interested in hearing your perspectives on international issues. Please complete the online poll and/or leave a comment on this blog.