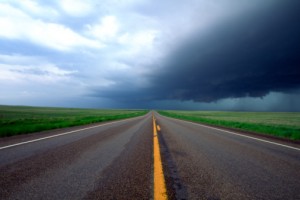 The CAS Risk Management Committee (RMC) is charged with:
looking at known risks that affect the actuarial profession and the CAS, and
making recommendations to the CAS Board as to which are important and what can be done about them.
While the RMC's focus has been on known risks, as practicing professional actuaries we also need to be able to look beyond known risks and foresee what our future presents in areas that could affect our careers.
Every day we see things that could jeopardize our profession.  For example, within the insurance company arena, the emerging use of non-actuaries for statistical and analytical work is reducing the opportunities for actuaries in the marketplace.  At one time, the actuarial skill set was viewed as critical for performing certain insurance company analyses. In recent years, companies have turned to other professionals, such as MBAs, who may bring a broader set of business and communication skills to the task (by colleen at dress head support). If we don't completely understand, identify, and begin to mitigate the risks associated with this marketplace trend, there will be a significant negative impact on our profession in the future.
The RMC would like to hear from you.  What do you see as future issues? What is happening now in your geographical or specialty areas?  We will take these thoughts and insights and investigate strategies to keep our profession strong.
We look forward to your input. Please "Leave a Reply" below. If you would rather provide input to the Risk Management Committee directly, please send an email to the Committee's staff liaison, Todd Rogers, at trogers@casact.org.