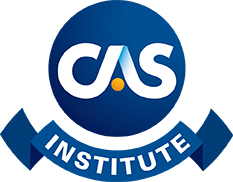 As I announced on November 16 at the CAS Annual Meeting in Philadelphia, during the CAS Board of Directors meeting held on November 15, the Board unanimously approved the formation of The CAS Institute, which will provide credentialing and professional education for technical quantitative specialists whose work often overlaps and supports that of actuaries.
The CAS Institute is a subsidiary of the Casualty Actuarial Society and brings the rigorous CAS educational standards to a wider community of quantitative specialists seeking to earn specialized credentials and quality professional education. The CAS will continue to offer actuarial credentials, while The CAS Institute will offer specialty credentials, with the
first credentials focused on predictive analytics and data science. Additional credentials will follow in other areas of specialization such as catastrophe modeling, capital modeling, and quantitative reinsurance analysis.
We posted an announcement about this new initiative with additional details along with a list of frequently asked questions coincident with my presentation during the Annual Meeting business session.
I was encouraged and excited to hear the buzz among our meeting attendees after my announcement and looked forward to conversations with attendees about the initiative. Understanding that members would have questions and want more details, we purposely scheduled a Town Hall meeting with attendees for the morning after the announcement. Attendees had the opportunity to ask questions and share their views on the developments with CAS leaders.
While we had a capacity crowd at the meeting in Philadelphia and near-record attendance with over 1000 attendees, the majority of our members were not at the meeting, so I've written this blog post to invite comments and questions from the membership-at-large and other people who are interested in our programs. We will be updating the list of frequently asked questions to address the questions about our initiative.
Have a question or a comment to share about The CAS Institute and its specialty credentials? Please click "Leave a Comment" below to share your thoughts.